Added to the iO Light range in April 2022, the iO Horus is inspired by the Egyptian falcon-God who's eye was damaged in a feud. The Eye of Horus is a well-known symbol representing Protection, Healing and Restoration.
Formed to suggest an eye when viewed from above / below, the ends of the iO Horus shade do not actually meet. The Shoji-paper diffuser wraps instead around a half tube of clear polycarbonate, allowing the light to flow with no shadow cast. At the same time the fin walls extend beyond the diffuser adding visual interest and giving an eye-like feel. The two sides are slightly offset, which adds a dynamic asymmetry to the design.
Every iO shade is hand made, retaining an organic quality and throwing a warm soft light.  Constructed from strips of high grade NZ pine plywood, with Japanese Shoji paper diffuser lining inside, the iO Horus comes in one length only (1600mm), with a choice of 300mm or 400mm high fins:
1600mm long by 300mm high
1600mm Long x 400mm high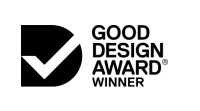 Winner of an Australian Good Design Award – 2022
The Good Design Awards Jury commented: "This lovely use of natural timber is beautifully detailed and crafted, providing a warmth and homey feeling whether its illuminated or not."
The iO Horus is just one of a family of related iO light shades and table lights made by Mat Macmillan of Maker Design Studio (Tauranga).
Note: The iO Horus shade requires three suspension sets – Sold Separately
As the iO range of shades are made to order please allow 3 – 4 weeks for delivery.
Visit the Firefly showroom to view a selection of light shades from the iO collection.