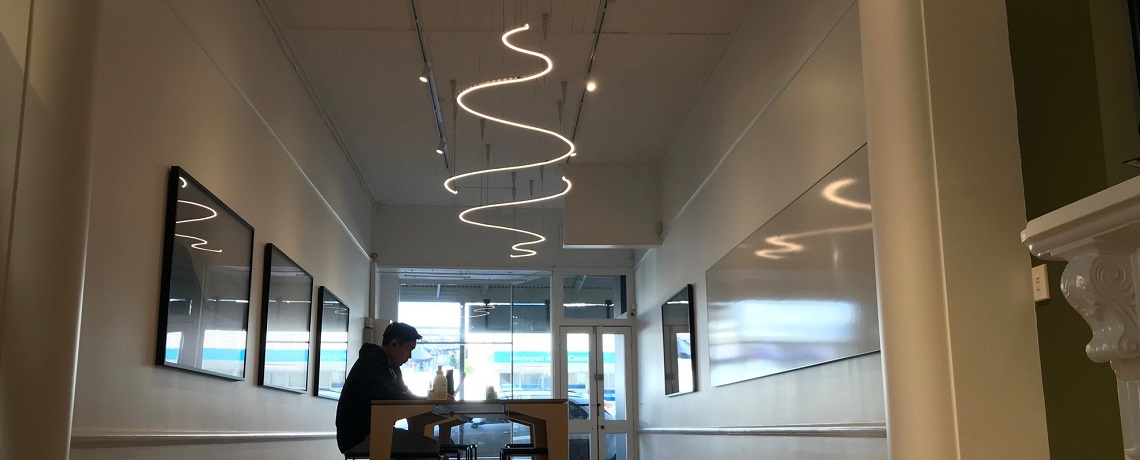 A lighting upgrade for a former shop converted into a collaborative working space.
The brief was for lighting that was interesting and dynamic, while also being practical.  To  create  flow through the main space LED strip was suspended from the ceiling,  supplemented  with  track  spotlights.  The  gallery  space  features  a  Maru  Light by  David  Trubridge, again  supplemented with spotlights.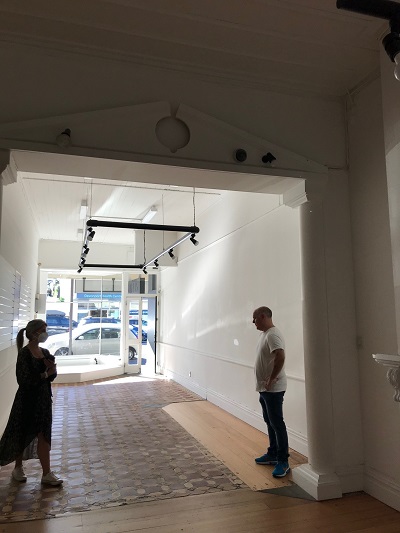 Main Space  – Before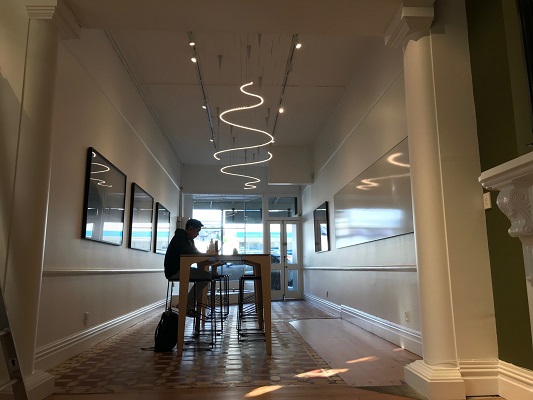 Main Space – After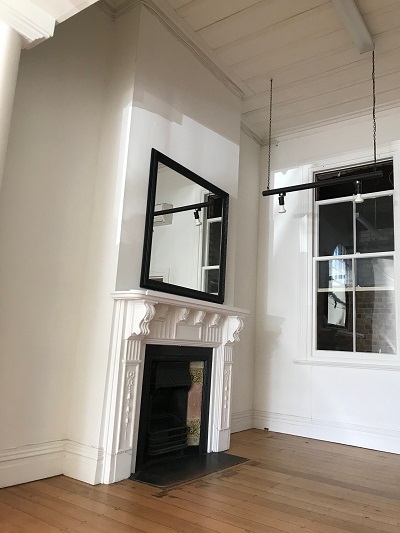 Gallery Space – Before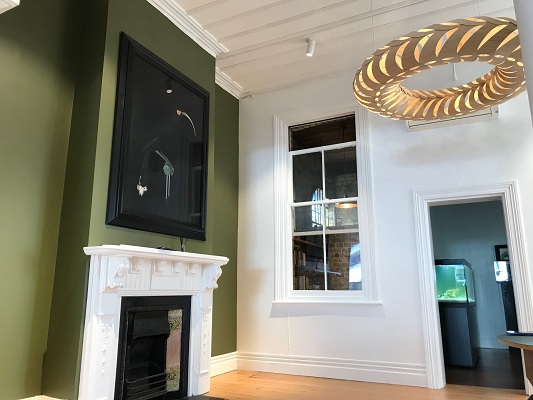 Gallery Space  – After  (Showcasing the Maru by David Trubridge)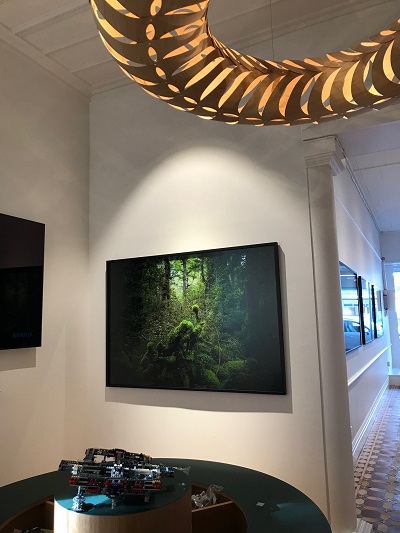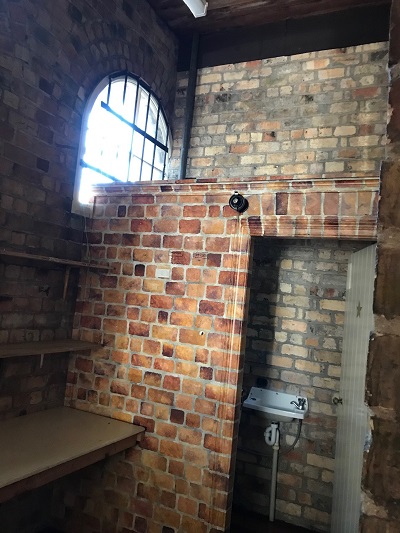 Back Office space – Before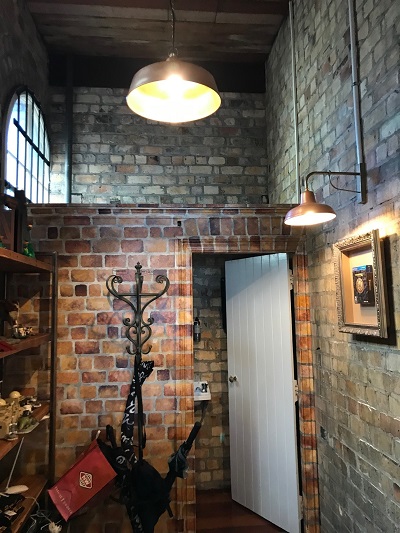 Copper lighting was installed to add an industrial aesthetic to the exposed brickwork.